Francois Pinault Dropped Out Of School Because He Was Bullied For Being Poor. Today He's Worth $47 Billion
Although Francois Pinault is one of the wealthiest persons in the world today, things weren't looking so well when he was a child. The luxury goods giant Kering is his creation, and he holds the bulk of the stock. The fashion labels Gucci, Stella McCartney, Alexander McQueen, and Yves Saint Laurent are owned by Pinault's business. He also owns Artemis S.A., which owns Converse, Samsonite, Chateau Latour, Christie's auction house, and the Vail Ski Resort in Colorado. He amasses a sizable collection of modern art. He is the father-in-law of Salma Hayek. In comparison to what he may have envisioned as a teenager, Pinault has seen success. He's so successful he's shown the classmates that bullied him for having a "peasant" accent just how much they underestimated him.
On August 21, 1936, Francois Pinault was born in Les Champs-Geraux, a commune in western France that is located north of Brittany. His father dealt in lumber. Pinault was raised in a remote area. Many upper-class students at the College Saint-Martin in Rennes, where he completed his high school education, taunted him about being from a peasant family and having a country accent. He dropped out of school at age 16 as a result of the bullying. During the Algerian War in 1956, he enlisted in the military. He began working at his father's lumber company as soon as he was discharged from the service in the early 1960s. When he was prepared to launch his own company in 1963, he established a wood trade company with the support of his family and a loan from Credit Lyonnais. The company prospered, and he began purchasing and turning around failing businesses.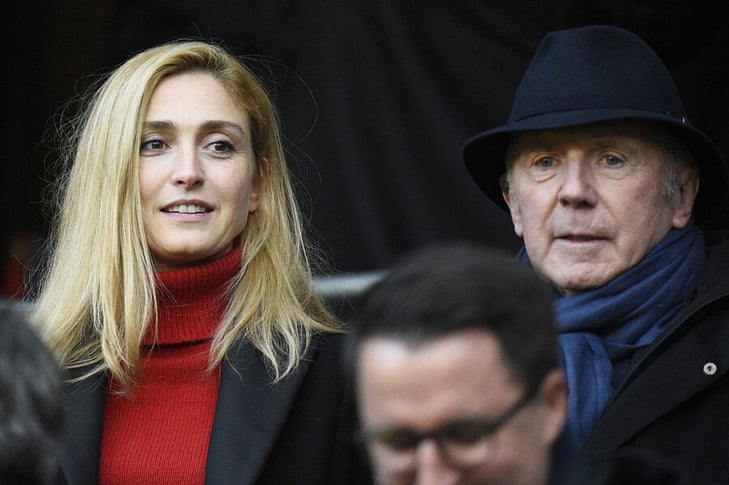 In 1988, Pinault listed his company, Pinault SA, on the Paris Stock Exchange. After that, he began to shift the company's emphasis from lumber to retail. He bought majority stakes in a number of companies including the department store Printemps, the furniture store Conforama, mail-order company La Redoute, and the book and electronics store Fnac. In 1993, he changed the company's name to Pinault-Printemps-Redoute, or PPR. Within a few years, Pinault began to direct his company's attention on the luxury sector. For $3 billion, Pinault's business acquired a 42 percent ownership in Gucci at the beginning of 1999. He purchased Yves Saint Laurent outright in the same year. He acquired the French jewelry firm Boucheron in 2000. He bought Alexander McQueen and Balenciaga in 2001. Since 2003, Francois-Henri Pinault, the family business's manager, has been in charge. 2013 saw the company's name change from PPR to Kering.
Through its subsidiary Artemis Domaine, Pinault's other company Artemis manages a number of French vineyards, including Chateau Latour, Clos de Tart, Domaine d'Eugenie, Chateau Grillet, as well as Eisele Vineyard in Napa Valley, California.
As for Pinault's personal art collection, it includes about 5,000 works by the likes of Picasso, Mondrian Man Ray, and Jeff Koons. Since 1998, Francois Pinault has also been the owner of the Rennes soccer team.
When Notre Dame caught fire in April 2019, Pinault promised to donate $109 million to its restoration.
Pinault has had two marriages. His first marriage, to Louise Gautier, lasted from 1962 to 1967. Since 1970, he has been wed to Maryvonne Campbell. Francois-Henri Pinault, his son, has been married to actress Salma Hayek since 2009. On September 21, 2007, their daughter Valentina Paloma Pinault was born.