Fox News Billionaire Rupert Murdoch And Supermodel Jerry Hall May Be Headed For Divorced
Other media outlets are guessing on how the couple's assets will be divided given Murdoch's $20 billion fortune and their numerous real estate holdings, which are reputedly valued at hundreds of millions of dollars.
Supermodel Jerry Hall and billionaire Rupert Murdoch of Fox News' union could be on the verge of dissolution. And between Murdoch's $20 billion fortune and the couple's myriad real estate holdings, valued at hundreds of millions of dollars, it's anyone's guess how the couple's assets are going to be divided.
According to lawyer Mark Stephens, Hall and Murdoch are most likely to have entered into a "fairly generous" prenuptial agreement before getting married, one that would provide for a sizeable settlement in the event of a divorce but wouldn't "[interfere] with the line of succession" in Murdoch's company.
Stephens asserts that the former Mrs. Rupert Murdoch will instead receive daily expenditures rather than a massive lump sum transfer of tens of millions of dollars from Murdoch to Hall: "She is going to have her lifestyle maintained without a transfer of monies."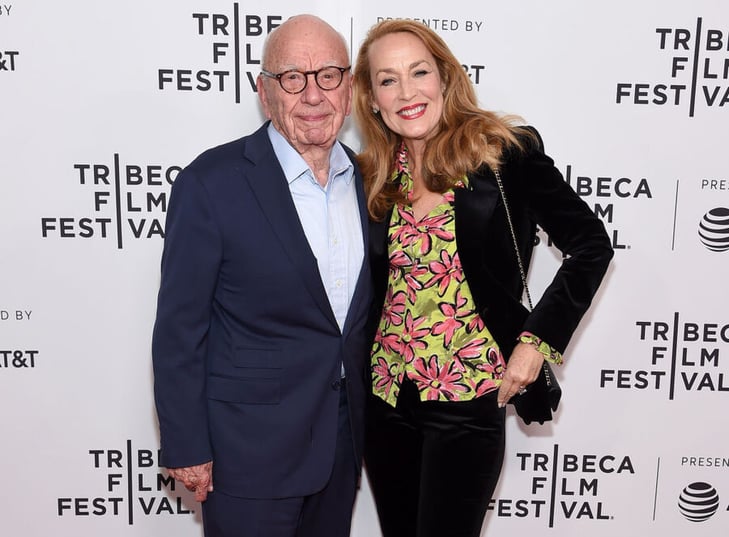 Getty Images/Jamie McCarthy
With the Murdoch business empire off the table, that leaves any property the two have acquired since their marriage in 2016. And what an empire of real estate it is!
If you only include the homes they bought after getting married, their total real estate holdings are worth several hundred million dollars. They have a variety of homes in their portfolio, mostly in the US and the UK. For example, in 2019 they paid $14 million for an estate in the English countryside town of Oxfordshire. During their marriage, they also bought multiple penthouses in New York City.
The couple's purchase of the 340,000-acre Beaverhead Ranch in Montana, close to Yellowstone Park, in December of last year, however, is most significant and vital. The sellers belonged to the Koch clan. The acquisition cost $280 million.
A settlement of between $150 and $200 million would be the result of splitting the value of just those few examples.
We don't know the specifics of the prenup between Murdoch and Hall, but back in 2014, Murdoch's allegedly "amicable" divorce from his third wife, Wendi Deng, contained a substantial quantity of cash as well as numerous properties, including a home in China and a New York apartment. The result may be that Hall receives some of their joint property for herself. It should be mentioned as well that Rupert paid his first wife $1.7 billion in divorce settlement when they separated in 2013 after thirty years of marriage.
Hall had a highly successful modeling career in addition to a 22-year union with Rolling Stones vocalist Mick Jagger that gave birth to four children. They divorced in 1999. For Murdoch, who is 91 years old, this was his fourth marriage.