Fernando Tatis Jr. Just Signed One Of The Biggest Deals Ever – And Now He Owes An Investment Firm Millions
Fernando Tatis Jr. recently got a large contract, but due to an arrangement he made when he was 18 years old, he will forfeit a significant amount of it.
Fernando Tatis Jr. agreed to a hefty 14-year, $340 million contract with the San Diego Padres earlier this month. The move will keep the talented shortstop in San Diego for the majority of his career, barring a trade. Although he will already lose a significant portion of those future profits, it will also ensure his financial security for the rest of his life.
Tatis Jr. reportedly signed a contract with Big League Advance, an investment company that started raising money in 2015, according to The Wall Street Journal. As the name suggests, Big League Advance partners with young players, paying them an advance on their minor league salaries in the hopes they hit it big in the majors.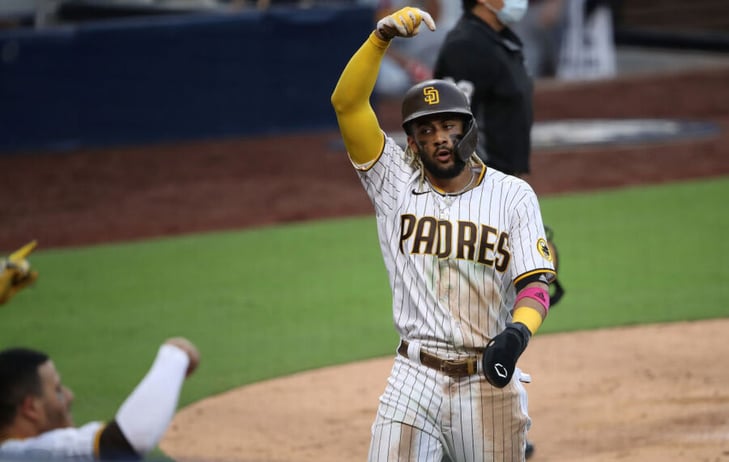 It resembles other investment strategies, such as those in the stock market, real estate, or venture capital funds. About 350 players have received investments totaling $150 million from Big League Advance so far. Many times, the athletes never make it to the main levels, thus the business doesn't get its money back. But it was only a matter of time before a player bagged a mega deal — and Big League Advance reaped the rewards.
Big League Advance makes an initial offer and chooses which players to invest in using an algorithm. The amount of money that each player is willing to forfeit is their choice. The percentage they will have to pay if they make the majors will increase in proportion to the initial amount they get. Founder Michael Schwimer said the company receives, on average, an eight percent cut of a player's major-league earnings.
However, Schwimer argues that everyone is aware of what they are entering. For Tatis Jr., the security of an influx of cash of likely more than $1 million was worth giving up some future earnings.