Did Aaron Rodgers Really Sign A $200 Million Deal With The Packers?
According to reports, Aaron Rodgers agreed to a $200 million, four-year contract. only the quarterback himself says he hasn't signed a contract.
The future of Aaron Rodgers in Green Bay has been a hot topic since since the Green Bay Packers' NFC Divisional Round loss to the San Francisco 49ers. Okay, so those inquiries actually began prior to the start of this season, but they have undoubtedly become more pressing during the last six weeks. And today, Rodgers finally provided us with a response: He won't be moving.
Rodgers is now the highest-paid player in NFL history thanks to a four-year, $200 million contract he signed with the Packers, according to NFL Network's Ian Rapoport. Jay Glazer said that the funds would be distributed equally, so Rodgers would receive $50 million annually. The deal will allegedly reduce Rodgers' cap number and provide the Packers with more room to sign (or re-sign) other players to support their quarterback. It also reportedly includes $153 million in guaranteed money.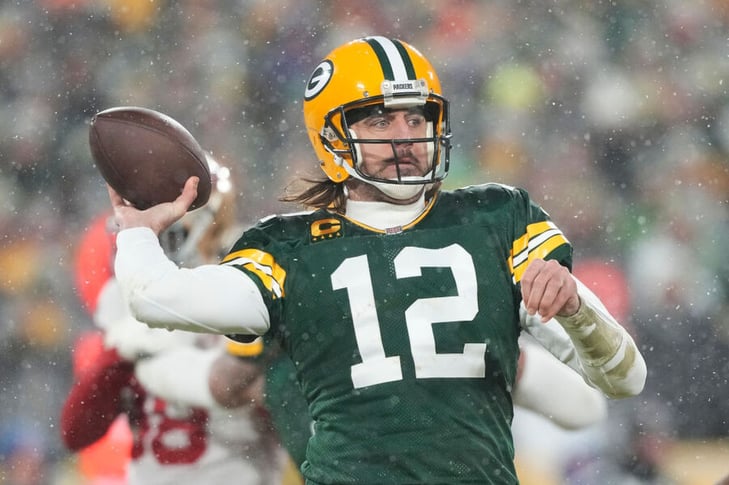 However, it wouldn't be unexpected if Rodgers actually earns $200 million over the next few years and simply claimed the reports were false because he hadn't yet put pen to paper. He is a man who, by his own admission, follows his own agenda. Nothing he says ought to come as a surprise.
That ought to result in a lot more entertainment in the ensuing years.