Dennis Quaid Files To INCREASE His Monthly Child Support – Sort Of
The current arrangement requires Quaid to pay child support in the amount of $13,750 each and every month. But a clause in the agreement calls for Quaid's obligation to go up if his annual income exceeds $1.3 million.
Basically, Quaid's current arrangement calls for $13,750 a month from Quaid for his kids with ex-wife Kimberly Quaid, Zoe and Thomas. However, the contract contains a clause that states Quaid's obligation will increase if the annual income he brings in is greater than $1.3 million.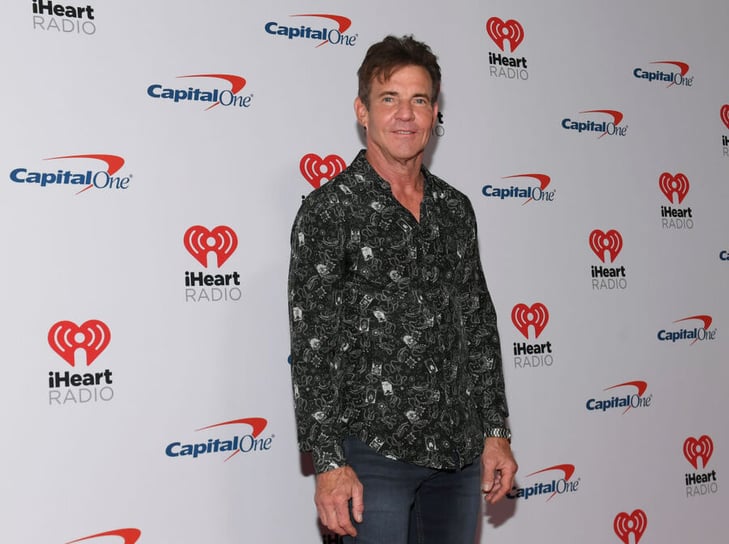 Images courtesy of Bryan Steffy/Getty Images
According to Quaid, he is doing significantly better than that now and has made more than $6 million in 2019. But since the current child support agreement, signed in 2018, calls for a percentage of his earnings above $1.3 million to be added onto the amount, Quaid wants the court to "make a below-guideline child support order based on the reasonable needs of Thomas and Zoe."
In other words, he's saying he wants his child support payment to go up, but not as high as the established formula might call for, given how much money he pulled in last year. Therefore, depending on how you look at it, Quaid may be technically requesting that his support obligation be increased, but he also does not want it to be increased to the extent that would be required by the agreement that is currently in place.
In case you are curious, Quaid's successful year 2019 was due to the completion of a number of different projects. In addition to his role in the Esurance commercial, he also has upcoming appearances in the films A Dog's Purpose and Merry Happy Whatever, as well as the third season of the original Amazon series Goliath. A judge will have to decide how much of that money will be awarded to Quaid's ex-wife and children at this point in the proceedings.