David Robinson's Private Equity Success Might Actually Outshine His NBA Career
David Robinson has a very successful NBA career. Yet what he's done since retiring could be even more impressive.
Finding what you love and never working a day in your life are two pieces of advice that you are sure to hear from any successful person. After all, if you are not enthusiastic about a task, a company, a project, or anything else, you are not giving it your all. This concept is best exemplified by former NBA standout David Robinson.
David Robinson enjoyed success on the basketball court for 14 seasons. With the San Antonio Spurs, he won two championships, was named to 10 All-Star and 10 All-NBA teams, and during the 1994–95 season, he was given the MVP award. With a scoring average of 29.8 points per game the season before, he also led the league in scoring.
Admirable Capital
The Texas Teacher Retirement System and the United Services Automobile Association were early collaborators.
Admiral Capital has partnered with some well-known companies to expand its portfolio. Retailer Academy Sports + Outdoors, the United Talent Agency, the restaurant chain Centerplate, and the firm Krossover, which offers video breakdown and analytics to high school and college sports teams, are a few among them. The company has also made investments in the food industry, acquiring the rights to Jimmy John's and Blaze Pizza restaurants in San Antonio, both of which are supported by LeBron James.
Admiral Capital also has real estate holdings in 13 states, including residential complexes, shops, and office buildings.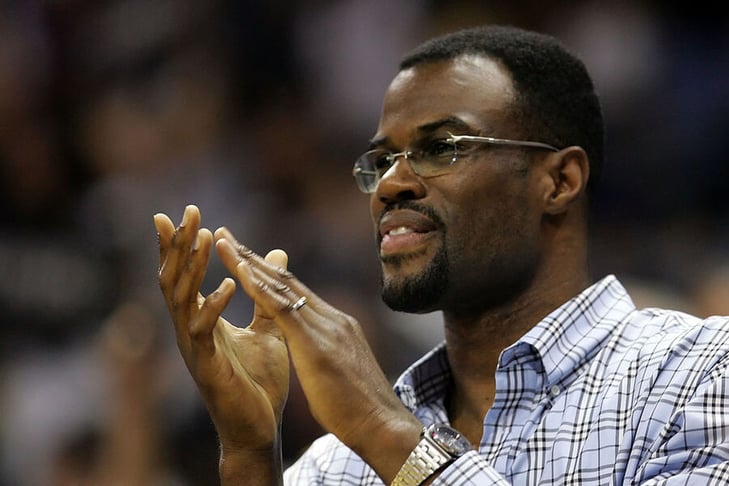 Admiral Capital provides 10% of its earnings to support areas with lower incomes and education as a way of giving back. Robinson has also co-founded Carver Academy, a charter school system with dozens of schools in the San Antonio area, and is on the advisory board of Blueprint Local to raise money for underserved and rebuilding communities.
The Spurs
Robinson and Admiral Capital are showing no signs of slowing down. And the former NBA great is enjoying the business world just as much as he did on the floor.