David Guetta Just Sold His Music Catalog To Warner Music For $100 Million
The Guetta contract is exceptional in that it includes both current and future recordings and does not involve the selling of Guetta's publishing or songwriting rights.
Headlines about well-known songwriters or musicians selling off their publishing rights or whole repertoire of recorded music for exorbitant prices are now commonplace. According to this benchmark, DJ and producer David Guetta, 53, is one of the youngest artists to sign a deal of this nature. The majority of these artists have been older "heritage performers" like Stevie Nicks or Bob Dylan. According to the Financial Times, who broke the news that Guetta had paid $100 million to Warner Songs for the rights to his entire repertoire of recorded music.
The Guetta agreement is unique in that Guetta's recordings itself are being sold, not his publishing or songwriting rights. Another intriguing aspect is that the agreement covers Guetta's future recordings' rights. This makes sense when you take into account that Guetta is more well-known as a producer of hit songs than as a singer or performer, but Variety notes that "his songwriting repertoire is highly lucrative as well."
"I'm incredibly enthusiastic about the new songs I'm writing. And I'm even more thrilled that my fans are enjoying the new music I'm playing live again for them. Now is the ideal time to extend my creative collaboration with Warner Music's dependable staff. This deal is about having the best people around me to ensure I can keep innovating with exciting new projects, while also working my extensive catalogue and continuing to build my career."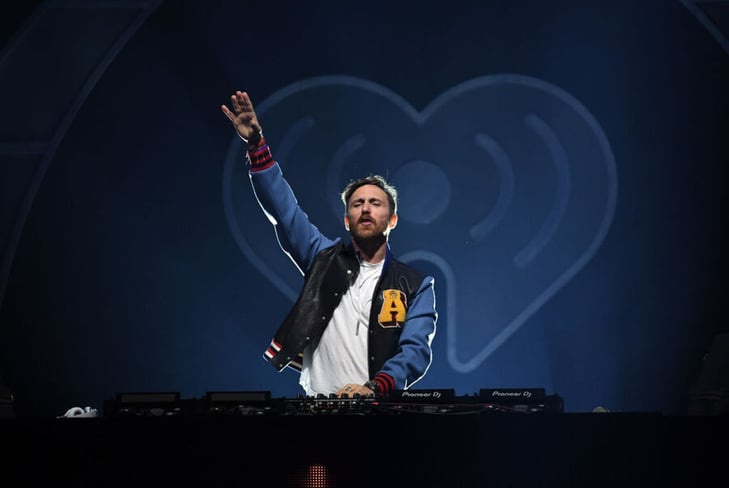 That, plus $100 million, would be a pretty good deal for anybody, but neither Warner or Guetta have disclosed the precise figure – instead the $100 million number comes from an FT source "familiar with the matter." The amount of the payment has been reported by different sources to different media sites; Music Business Worldwide claims it was more than $100 million but less than $150 million, while Variety cited a source as saying it was less than $100 million but in the broad $100 million range.
Whatever the amount, it was an extremely profitable agreement for Guetta, who has worked with singers like Justin Bieber, Rihanna, Bruno Mars, Nicki Minaj, Sia, and others to become one of the world's top producers.