David Fincher Signs Four-Year Netflix Deal Reportedly Worth Nine Figures
David Fincher and Netflix have a history together that dates back to their first original series, "House of Cards," and their association is now expected to continue for at least another four years.
The partnership between Netflix and director David Fincher dates back to their first original series, "House of Cards," and has lasted for many years. Since then, he has produced and directed a number of "Mindhunter" episodes, and his first feature picture in six years, "Mank," is about to be released. The Playlist now claims that Fincher's association with the streaming platform will last for at least an additional four years.
"Yes, I have a four more year exclusivity agreement with [Netflix]. And depending on 'Mank's' reception, I'll either go see them sheepishly asking them what I can do to redeem myself or take the attitude of the arrogant asshole who'll require making other films in black and white. [Laughs] No, I'm here to deliver them 'content' — whatever it means — likely to bring them spectators, in my small sphere of influence."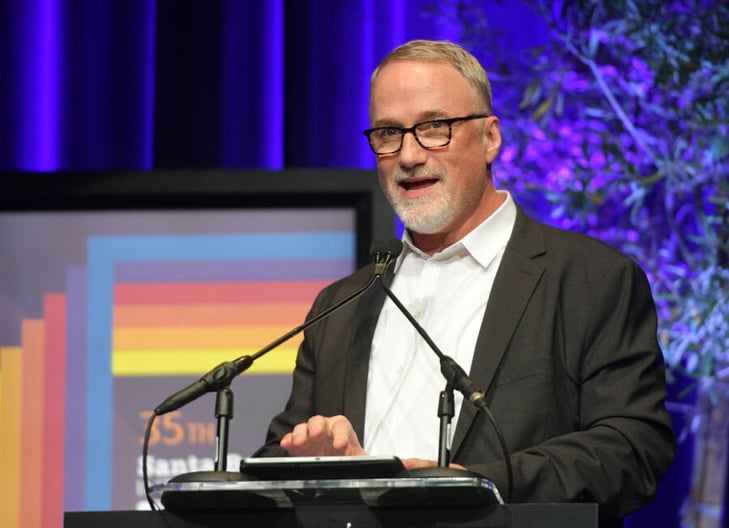 Images by Matt Winkelmeyer/Getty
What Fincher doesn't mention in the interview is how much the deal is worth, but a source tells The Playlist that it's a massive deal somewhere in the nine figures. Fincher claimed that Netflix's creative freedom, not just the money, was what persuaded him to sign on for another lengthy contract:
"Now [because] I signed this Netflix deal it's also because I'd like to work like Picasso painted, to try very different things, to try to break the shape or change the operating mode. Having a body of work appeals to me. And yes, I do recognize that having only ten films to my credit after forty years in this industry feels odd. Okay, eleven, but I can claim ownership of ten of them. Objectively speaking, it is a rather terrifying observation."
After "Mank," it's not known what Fincher is going to do next, and it seems like not even Fincher himself knows. However, you may anticipate seeing his future endeavors on Netflix.