Controversial Developer Mohamed Hadid Is Building A $250 Million Beverly Hills Mansion On Spec
A few months ago, real estate developer Mohamed Hadid claimed he did not have the funds to pay a $500,000 deposit on a demolition of a house in Bel Air. He put a spec house in Beverly Hills on the market this week for $250 million.
Most people know Mohamed Hadid as the father of supermodels Bella and Gigi Hadid. When he's not producing extremely attractive daughters, Mohamed is a real estate developer. His specialty is building enormous mansions in the world's ritziest neighborhoods. For instance, Mohamed built "Le Belvedere," a house in Bel Air, in 2010. In 2018, he flogged the house for $56 million.
Next, he developed a home in Beverly Hills called "The Crescent Palace" which he listed for sale for $58 million. The daughter of a former Uzbek ruler purchased this house in 2013 for $33 million. Additionally, he has built other real Ritz Carlton hotels across the country (Washington DC, Houston and Scottsdale). So "ritzy" would be a suitable adjective to define his interests in development.
Sadly, Mohamed has recently been at the center of a Bel Air real estate catastrophe.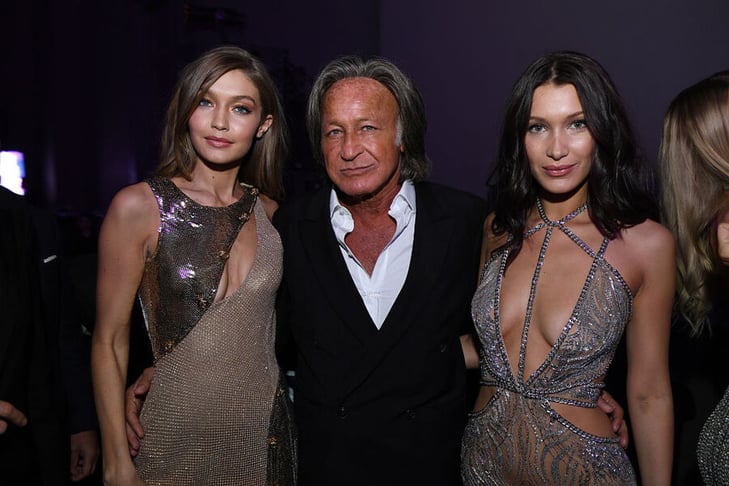 Mohamed purchased a piece of land at the top of a hill in Bel Air for $1.9 million in 2011. When he submitted his proposals, the community essentially erupted. Mohamed intended to construct a mansion measuring 15,000 square feet with a maximum height of 30 feet. Mohamed then started construction on an 82-foot-tall, 30,000-square-foot home. He also reportedly built a 70-seat underground IMAX theater and an underground level with multiple bedrooms without permits or approval. He had targeted a $100 million sale price for the house. He gave the residence the name "Strada Vecchia." It was known to neighbors as "The Starship Enterprise."
Wait a minute!
In 2017, neighbors sued, demanding that the entire home be demolished. A month later, the city of Los Angeles filed paperwork to prosecute him criminally over the mansion.
In 2019 city officials ordered Hadid to tear the house down. Not included. not the part when he went over his permissions. the entire building.
Mohamed was instructed to immediately pay a $500,000 deposit on the projected $5 million cost of the demolition.
In a surprise twist, at this point Mohamed submitted a declaration to a Los Angeles judge in which he claimed to be be unable to afford even the $500k deposit. According to reports, Hadid's proclamation read:
"I have no present nor presently foreseeable potential to fund the demolition now or ever… No money is available… I risk losing that asset. I'm unable to change that default at the moment."
In his statement, he continued by adding:
With those declarations in mind, you (and his Bel Air neighbors) might be surprised to learn that earlier this week Mohamed listed a partially developed Beverly Hills mansion for sale. The price being asked?
$250 million
For the finished compound, that is. It's currently in the very early stages of development.
$92 million
The house will have 80,000 square feet of living area when it is finished. It will be the biggest house that Los Angeles has ever authorized. The 38-acre site will be covered by a mansion and will be at the top of a hill at the end of a cul-de-sac.
26,000 square feet will be devoted to the guesthouse.
For anyone who might be interested, here is a concept video: