Coinbase CEO Brian Armstrong Is Now Officially One Of The 100 Richest People In The World
Just now, Coinbase went public. The monster IPO instantly propelled CEO Brian Armstrong into the ranks of the 100 richest people in the world.
The biggest bitcoin trading site in the US, Coinbase, recently went public. For its launch, the corporation employed a rather unorthodox "direct listing." There are no investment banks or groups of affluent investors offering to establish a market for the shares once it becomes publicly traded with a direct listing. Instead the company's shares are essentially just hoisted onto an exchange, in this case the NASDAQ, for investors to buy immediately at whatever price the market makes.
Company co-founder Brian Armstrong owns 20% of the company's shares. His current market capitalization levels translate to a $20 billion net worth for him.
With a $20 billion net worth, Brian Armstrong ranks 73rd among the world's richest people in our estimation. He is roughly as rich as Luxottica Chairman Leonardo Del Vecchio, Red Bull founder Dietrich Mateschitz and vacuum tycoon James Dyson.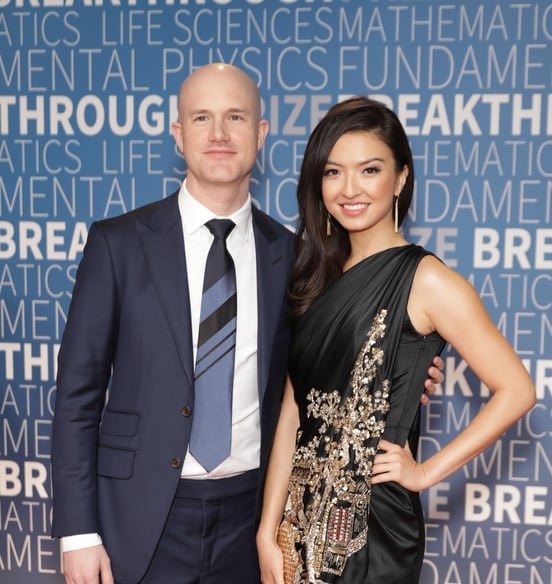 Founding Of Coinbase
According to lore, Brian discovered the original Bitcoin whitepaper published by the cryptocurrency's enigmatic creator Satoshi Nakamoto sometime around 2010. He was working as a consultant at the time and would later explain that after reading the whitepaper he "couldn't get Bitcoin out of my head".
In 2012, after receiving $150,000 from digital incubator Y Combinator, they formally created Coinbase. Brian was the CEO. Fred was the president.
The pair raised $25 million in a Series B fundraising round a year later, valuing the business at $143 million. Union Square Ventures, Andreessen Horowitz, and QueensBridge Venture Partners were among the investors in this round (which was co-founded by rapper Nas). The cost of one Bitcoin was $130 at the time.
In the first quarter of 2021, the company generated $700 – $800 million in profit. That occurs in a quarter.
Weeks before the company's IPO, shares were valued at almost $65 billion and traded on private markets.
IPO
Coinbase just made its direct NASDAQ debut a short while ago. Yesterday, $250 per share was the anticipated debut price. As I said before, the stock just started trading at $380 per share.
There are about 1,200 people working for Coinbase, and they most likely feel fantastic right now.