Chinese Billionaire Property Developer Gets 5 Years In Prison For Child Molestation Conviction
On Wednesday, a court in Shanghai sentenced billionaire real-estate developer Wang Zhenhua to five years in prison for child molestation. Last summer, Wang was detained on suspicion of abusing a nine-year-old child.
Billionaire real estate developer Wang Zhenhua was given a five-year prison term for child abuse by a Shanghai court on Wednesday. Last summer, Wang was detained on suspicion of abusing a nine-year-old child. As Wang was a prominent member of the Chinese Communist Party at the time, Chinese censors made an attempt to remove reports about the case. Online rage over China's protection of its wealthiest and most well-connected citizens erupted in a tempest. That rage probably aided in Wang's prosecution in the recently concluded high-profile case. In China, the typical penalty for child molestation is five years. That didn't sit well with social media, which thought Wang got off too easy. Numerous women have come forward in the recent years to disclose abuse at the hands of strong men. Censorship, legal action, and the Chinese government's reluctance to become involved in cases of sexual abuse have all prevented many from reporting abuse.
Wang Zhenhua was arrested in July 2019. Shares of his Seazen Group, where he is the controlling shareholder and previous chairman, fell precipitously at the time. One of China's biggest real estate developers is Seazen. Seazen was the eighth-largest Chinese real estate developer by sales prior to his imprisonment. It ranks as the 13th-largest nowadays.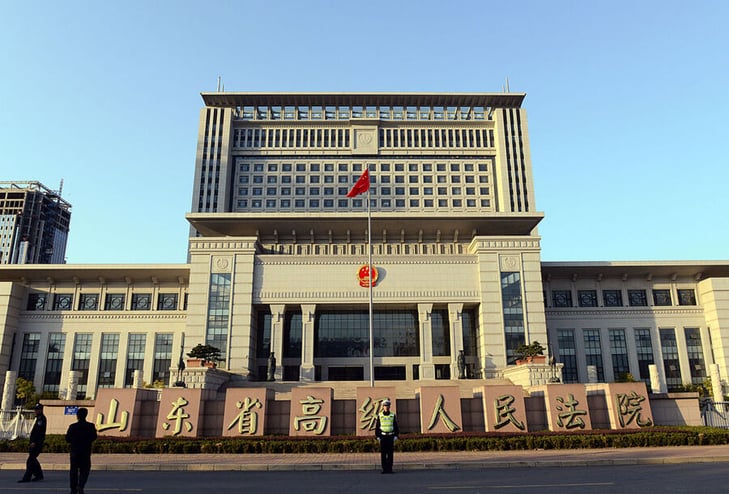 via Getty Images, GOH CHAI HIN/AFP
The Shanghai court deliberated in secret for two days before reaching a decision. The maximum sentence for child molestation is five years in prison, which is far too short. The little girl, and to be clear, she is nine years old, is still a child and will have to carry what he did with her for her lifetime. I am aware of this since I was also sexually assaulted as a child and continue to suffer the consequences of what happened to me.
When Wang was arrested last year, the Communist Party issued a statement saying: "…sexual assault on children will surely be dealt with by the sword of the law, no exception!" Because of his conviction, Wang was expelled from the Communist Party.
The 58-year-old Wang made his wealth in Shanghai real estate during the last 20 years' rise in property prices. Wang's son, Wang Xiaosong was appointed chairman of Seazen's board after his father's arrest last summer. About $6.1 billion is the total net worth of Wang and his son. 70% of Seazen Group is under the management of Wang Zhenhua.