Billionaire Stan Kroenke Wins Right To Ban Public From Two Lakes On Canadian Ranch
In British Columbia, Canada, billionaire Stan Kroenke has prevailed in a decade-long legal struggle to keep the unwashed masses away from two lakes on his expansive ranch that can only be accessed through his land.
Billionaire Stan Kroenke has just won a decade-long legal battle in British Columbia, Canada, to keep the unwashed masses from two lakes on his massive ranch that can only be reached through his property. If this sounds familiar to you it's because billionaire venture capitalist Vinod Khosla has been embroiled in a similar battle over a popular beach called Martin's Beach that can only be accessed through his property. The largest ranch in Canada is owned by Kroenke, a real estate and sports tycoon who is wed to Walmart heiress Ann Walton. His ranch, the Douglas Lake Ranch, is bigger than the entire urban region of Vancouver. Two more than half-mile long lakes, Stoney and Minnie, are entirely encircled by the property. Canada has public lakes that are stocked with fish. Right now, the only methods to get to the lakes are through traveling over Kroenke's land on a dirt path or gravel wagon route. Oh, and by the way, the maintenance of the lakes is funded by taxes paid by British Columbians.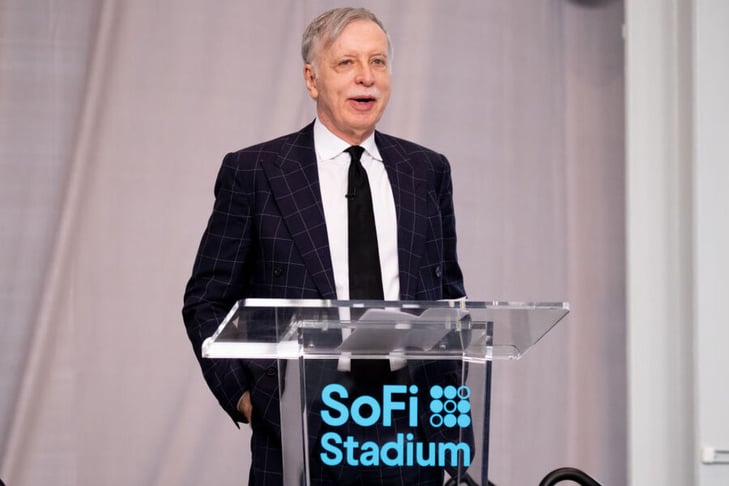 In 2013, the Nicola Valley Fish and Game Club, a local nonprofit that manages the wildlife in the area, sued Kroenke's ranch for access to the trail, which they argued has historic significance that dated back to an old indigenous village. They claimed that access to the public land is a right of Canadian people. In 2018, the Nicola Valley Fish and Game Club won support from the British Columbia Supreme Court. It made note in its conclusion that the trail's rehabilitation and upkeep were funded by Canadian tax monies. A higher court recently overturned the verdict and barred Canadians from trespassing on Kroenke's property after Kroenke challenged the ruling. To prevent anyone from getting to the Lakers, Kroenke utilizes fences and closed gates. It's interesting to note that his ranch also has two private lakes on the grounds, which guests can access for a day fee.
Land development and real estate are how Kroenke amassed his wealth. He is the owner of about 30 million square feet of property, many of which are Walmart-adjacent commercial malls. The NFL's LA Rams, the NHL's Colorado Avalanche, the NBA's Denver Nuggets, and the English Premier League's Arsenal FC are among the professional sports organizations he also owns. He also has a sizable landholding in North Texas. In 2016, he famously forcibly removed hundreds of people of the 35,000-acre ranch, giving them less than four months' notice to go. Most of them had been residing on that ranch for 50 years and were old, on fixed incomes.
If they have the funds, the nonprofit may appeal the decision once more to Canada's Supreme Court.