Billionaire Robert Smith Reaches $140 Million Settlement With DOJ Over Tax Problems
The long-running investigation focused on Smith's claimed $30 million in overdue taxes, which he has agreed to pay along with a $85 million fine and nearly $25 million in interest.
The Wall Street Journal reports that a mutually agreeable resolution has been reached in the alleged tax investigation involving billionaire Robert Smith. The probe, which had gone on for years, centered on about $30 million in back taxes allegedly evaded by Smith, who has agreed to pay that plus an $85 million penalty and around $25 million in interest.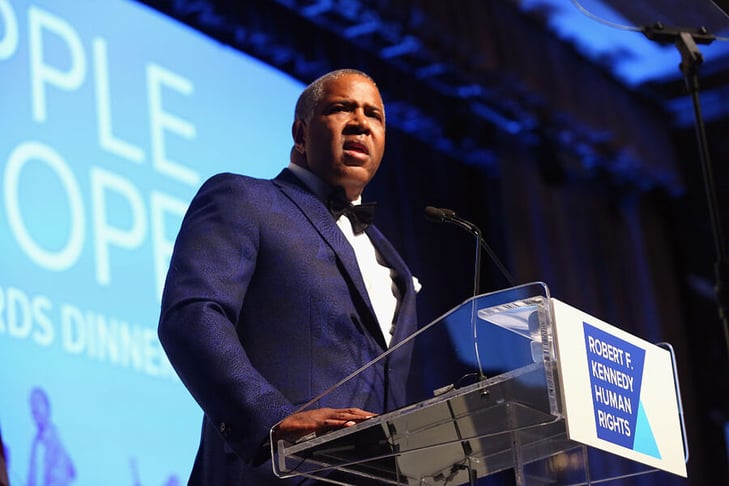 Getty Images/Astrid Stawiarz
The settlement ends an inquiry into more than $200 million in financial assets that Smith's Vista equity fund had set up in corporate organizations in the Caribbean, which has been ongoing for at least four years. The examination revealed that these assets passed from Smith to his philanthropic Fund II Foundation without any US taxes being paid in between. Smith ignored the taxes on every other income and only paid them on the income that flowed directly to him. Smith and the Justice Department now agree that this was a mistake that will be corrected as a result of the settlement.
Businessman Robert Brockman, who is also under investigation on suspicion of tax evasion for his involvement in the off-shore accounts, made a $1 billion investment in Vista, which was formed by Smith in 2000.
The investigation into Vista is merely the most recent instance of the US trying to stop tax evasion by keeping money abroad during the past few years. While Credit Suisse Group was hit with a $2.6 billion fine for assisting rich Americans in filing false tax returns in order to evade taxes, the DOJ sued UBS Group in 2008 over untaxed revenue in well-known secret Swiss bank accounts. According to the WSJ article, over 56,000 Americans have resolved their tax debts for a combined total of over $11.1 billion between 2009 and 2018.