Billionaire Game Of Thrones Video Game Producer Lin Qi Dies After Allegedly Being Poisoned By Co-Worker
Lin Qi was a billionaire producer for Netflix and the mogul behind the Game of Thrones video game was poisoned on December 16 and died on Christmas Day. He was poisoned by a co-worker in an alleged murder plot.
Billionaire Netflix producer Lin Qi served as the driving force behind the Game of Thrones video game. On December 16, he was poisoned, and he passed away on Christmas. He was apparently poisoned by a coworker in an accused murder plot, according to a narrative twist that might be seen in Game of Thrones. Lin was the chairman and founder of the Yoozoo Group, a game developer best known for its "Game of Thrones: Winter is Coming" video game. Additionally, Lin gave Netflix the rights to the best-selling science fiction book "The Three-Body Problem." On the new series, he will be listed as an executive producer. There were rumors of a conflict between Yoozoo's executives before his poisoning.
Xu Yao, a senior executive in the film and television division of Yoozoo, was recently arrested and charged with Lin's murder. Yao graduated from the University of Michigan Law School with a doctorate in law. In 2017, he joined Yoozoo. The Three-Body Universe, a division of Yoozoo with the rights to the books Netflix is adapting, is currently led by him.
Yao allegedly poisoned Lin with a cup of pu-erh tea. Shanghai police received a call from the hospital Lin was taken to on December 17 to tell them about the poisoning. Lin drove himself to the hospital after becoming ill. He was stable at first. Lin Qi, 39, was.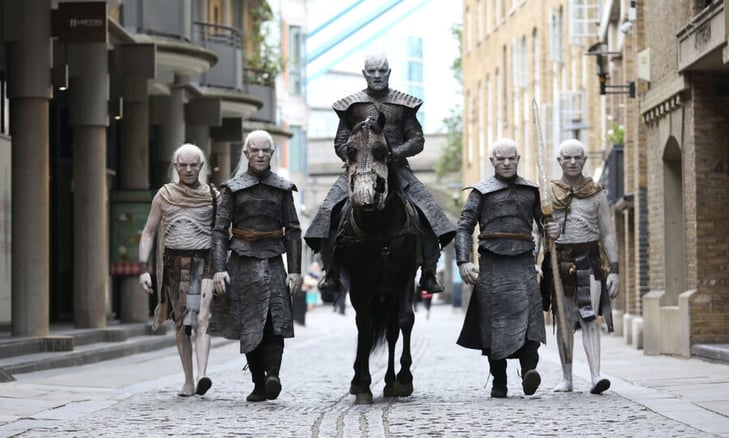 In terms of income, Yoozoo is one of China's largest mobile game publishers. It was established in 2009, and its Game of Thrones role-playing game is its claim to fame. The company got into film production in 2014 when Lin bought the rights to the popular Chinese sci-fi novel "The Three-Body Problem." He then made a deal with Netflix to develop the book into a series to be created by "Game of Thrones" David Benioff and D.B. Weiss. Regarding "The Three-Body Problem," Lin had enormous plans. Based on the book and its two sequels, he planned to make it into an international film and television franchise. The books' author, Liu Cixin, was also planning to take part in the Netflix series. Liu refers to the "Remembrance of Earth's Past" trilogy as the three books in the series. The first is set in contemporary China and relates the tale of an engineer who is investigating several scientific suicides. He unearths a space conspiracy with ties to the Cultural Revolution. The Cultural Revolution in China was the decade of paranoia that resulted in the torturing of Communist Party opponents. Chairman Mao's passing in 1976 marked the end of it. Lin believed it may be as well-liked as "Star Wars." Unexpectedly, the book became a global bestseller.
When it was published in 2014, the English translation of the book caused a stir. The esteemed Hugo Award for best novel was given to it. Barack Obama and Mark Zuckerberg both read it. Lin was dedicating his life to spreading the novel's influence. He aimed to turn it into a successful franchise that would include films, television shows, video games, anime, and more. He purchased the rights and licensing to the novels for around $150 million.