After 21 Years Of Marriage Without A Prenup Hedge Fund Billionaire John Paulson Is Facing An Epic Divorce
John Paulson is one of the all-time legends of Wall Street thanks to a bet he made ahead of the 2008 housing crisis. He's going to through what could be the most famous divorce in history.
Prior to 2007, John Paulson was an obscure hedge fund manager who probably couldn't have booked an appearance on CNBC. CNBC should have booked Paulson because at that time he was sitting on one of the most profitable bets in Wall Street history. John placed a big wager against the US housing market through his hedge fund, Paulson & Company. A year or so later, when the market crashed, his fund had made $20 billion. About $4 billion was directly sent into John's personal bank account. John became a Wall Street legend thanks to the bet. About that one wager, entire books have been written. The title of a book on John's wager is "The Greatest Trade Ever," literally.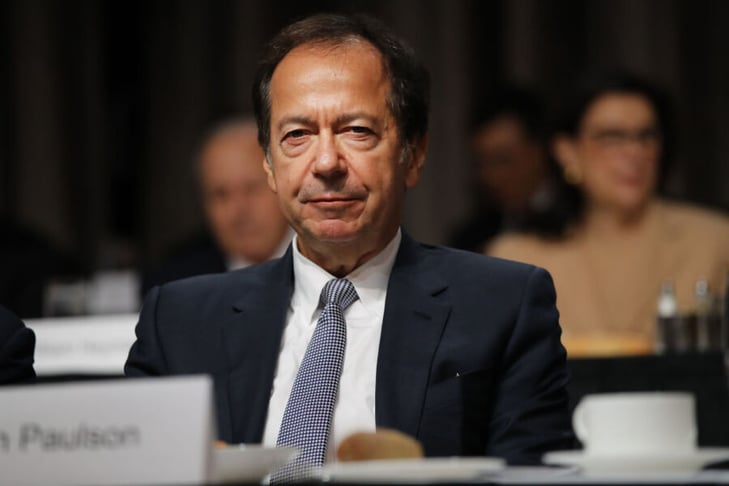 After meeting on that lunch delivery day, John hired Jenny to be his assistant. At the time, John was in his mid-40s and eager to get married and start a family. Jenny embodied all he sought in a positive, upbeat lady. According to Gregory Zuckerman's book, "The Greatest Trade Ever," she didn't consume alcohol, smoke, or partake in Manhattan's fabled nightlife.
Giselle and Danielle, the couple's two daughters, were born in 2000 after their marriage. The family's 28,500 square foot, $14.7 million townhouse in Manhattan is where they primarily reside. The Paulsons also have a $24.5 million house in Aspen and a $41 million mansion near Southampton. Paulson also has stakes in the Condado Vanderbilt Hotel, La Concha Renaissance Resort, and St. Regis Bahia Beach Resort in Puerto Rico.
In 2020, Paulson converted his hedge fund into a family office. Assets were at a low of $9 billion in 2019 after reaching a high of $38 billion in 2011. In essence, Paulson discovered that he was mostly in charge of managing his own funds and that a formal hedge fund was no longer necessary.