A Breakdown Of All The Soon-To-Be-Divided Mansions Owned By Bill And Melinda Gates
Part of Bill and Melinda Gates' soon-to-be-divided $146 billion fortune is an incredibly valuable property portfolio. Naturally, none of the homes are modest or affordable.
On May 3rd, Bill and Melinda Gates shockingly announced their divorce. They've been married for 27 years and dated for seven years before that. Their three children are between the ages of 18 and 25. The fourth-largest wealth in the world, it is worth $146 billion.
Incredible houses in Wyoming, California, Florida, and Washington are among the properties included in that fortune. As is to be anticipated from one of the richest persons in the world, none of them are modest or inexpensive. The Gates family's $9 million Wyoming estate is the least expensive of the family's residences. The most expensive is their primary property, which is worth at least $150 million and is located on Lake Washington in Medina, Washington. In Washington, which is a community property state, marital property is normally divided 50/50. Both Bill and Melinda purchased or constructed their residences after getting married in 1994, therefore neither can assert complete ownership of any real estate.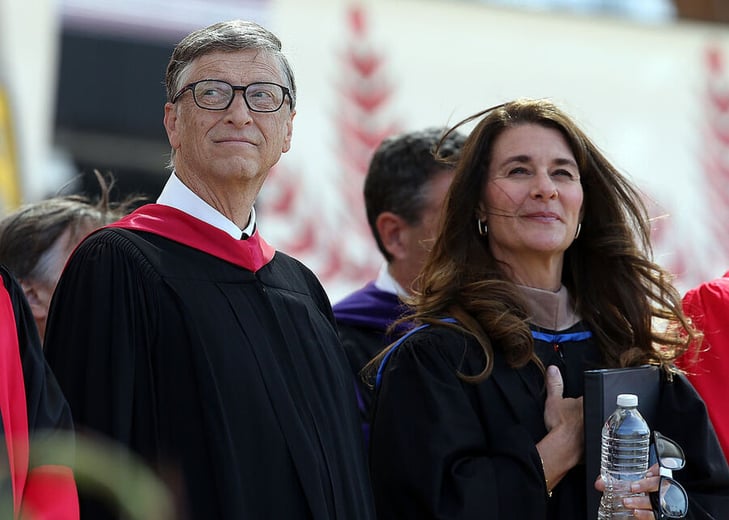 Xanadu 2.0 – $150 million
Medina, Washington
Jeff Bezos, the founder of Amazon, resides in Medina, Washington, a small suburb of Seattle. The Gates family has lived on this farm for a very long time. In a nod to the home occupied by the protagonist in Orson Wells' "Citizen Kane," the press gave the residence the moniker "Xanadu 2.0."
The Bill and Melinda Gates Foundation's main office is located in neighboring downtown Seattle, some nine miles away from the home, which is situated on five acres on the shores of Lake Washington in Medina, Washington.
The property has a 66,000 square foot primary mansion with a 60-foot swimming pool with an underwater music system, a 2,500 square-foot gym, a 1,000 square-foot dining room, six kitchens, and a dining hall that can seat 200 people. The 2,300 square foot reception hall can accommodate larger groups and seat 150 people for dinner or 200 for a cocktail party.
A line from The Great Gatsby that reads, "He had come a great way to this blue grass, and his ideal must have looked so close that he could hardly fail to grasp it," is inscribed on the ceiling of Gates' substantial home library. Da Vinci's paintings are among the precious artwork in the 2,100 square foot library. Two secret bookshelves that open in the library, one of which has a bar, are there.
The house contains a 20-seat art deco home theater, seven bedrooms, and 18 bathrooms. The home also features a trampoline room and a number of high-tech features including the ability to change the temperature, lighting, or music in any room with the touch of a button.
In fact, Xanadu 2.0 might be among the most technologically advanced houses ever built. The house contains a digital art gallery and a program for temperature sensors. Gates' guests are given a pin that reacts with sensors across his home, adjusting temperatures and lighting to their fancy in any room. Speakers tucked behind wallpaper follow guests room-to-room playing the songs of their choice. The residence also has $80,000 worth of computer screens that allow for complete control over the artwork and pictures that are displayed in each room.
The Equestrian Property – $59 million
Wellington, Florida
A ranch worth $59 million is owned by Bill and Melinda in Wellington, Florida. South Florida's Wellington, an equestrian neighborhood, is home to the International Polo Club. Given that Jennifer Gates, the family's accomplished equestrian daughter, is a resident of Wellington, it makes reasonable that they would do so.
There was a $9 million home that Gates bought back in 2013 using the name of the Mallet Hill Trust. They spent an extra $50 million over the following six years to purchase five more homes, resulting in one cohesive 25-acre compound. Their most recent and most costly acquisition was a 7.7 acre property with a freshly constructed mansion that they paid $21 million for in 2019.
The California Beach House – $43 million
Del Mar, California
The Gates purchased a beach property in the community of Del Mar, close to San Diego, for $43 million in April 2020. Six bedrooms and four bathrooms are included in the 5,800 square foot house. It features 120 feet of exclusive ocean beachfront and is a city landmark. One of the most impressive amenities is the Jacuzzi, which has enough room for ten people at once. The property has a firepit near the Jacuzzi as well as an ocean-facing deck and a swimming pool.
The California Horse Ranch and Second Mansion – $20-30 million
Rancho Santa Fe, California
Two houses are owned by Bill and Melinda in Rancho Santa Fe, California. Bill and Melinda purchased an 11,000 square foot estate on four acres in the guard-gated Del Mar Country Club for $5.5 million in 1999. The couple can see the 228-acre estate I'm about to describe from the rear of the mansion.
Buffalo Bill's Wyoming Ranch – $9 million
Cody, Wyoming
Irma Lake Lodge, a 492-acre ranch in Wyoming, is another property owned by the family. The ranch, which bears Buffalo Bill's oldest daughter's name, was once his property (back in 1902). Gates paid $9 million for the property in 2009. Irma Lake Lodge has access to more than three million acres of wilderness and forest thanks to its proximity to the Washakie Wilderness and the Shoshone National Forest. In addition to the main home, which is 15,000 square feet and has five and three bedrooms, there is also a guesthouse, caretaker's home, stable, and rusting hut. On the land is also Buffalo Bill's original three-room hunting hut, although it is uninhabitable.
Yellowstone Club – $25+ million
Big Sky, Montana

One of the most elite and private clubs in the entire globe is The Yellowstone Club. It's a 13,600 square-foot ski and golf resort that requires a $300,000 initiation fee and $400,000 in ANNUAL fees… on top of your home purchase price.
Apparently, club members don't talk about the club or their fellow resort guests. It's one of the few places in the world where the Gates family, in addition to other members like Justin Timberlake/Jessica Biel, Mary Hart and former Google CEO Eric Schmidt can frolic without body guards or paparazzi.
Desert Golf and Tennis Retreat – $15+ million
Indian Wells, California