Just because you made a fortune, doesn't mean you necessarily know how to keep that fortune. These nine billionaires owned everything money could buy before losing it all.
How does one lose a billion dollar wealth exactly? Could you handle going from billionaire to zero?
#9: Bjorgolfur Gudmundsson
This Icelandic former billionaire saw his $1.1 billion net worth evaporate in the wake of his country's credit crisis in 2008. He was a significant shareholder in the bank Landsbankin, which failed. When it collapsed, Gudmundsson's assets also vanished. Owner of West Ham United Football Club, Gundmundson. He was compelled to sell the team once his success waned.
#8: Sean Quinn
With a net worth of $6 billion in 2008, Sean Quinn was at his peak the wealthiest individual in Ireland. He made a bankruptcy filing three years later. Quinn put the equivalent of $2.8 billion, or 25%, of his family's wealth in the Anglo Irish Bank. Unfortunately, he committed the serious blunder of borrowing funds from his own insurance firm for the investment. During the 2008 financial crisis and recession, Anglo Irish Bank came dangerously close to failing. Quinn was forced to give up ownership of his business as a result of his massive debt load. This whole mess could have been avoided had Quinn not invested money controlled by his insurance company and if he had been paying attention to the financial pulse of his country.
#7: Patricia Kluge
After nine years of marriage, Patricia Kluge and her husband John Kluge, the creator of Metromedia, got a divorce. She got a 200-acre estate and $1 million a year as part of the divorce settlement. She went bankrupt in 2011. She invested all of her money in a vineyard she had purchased close to her house. She took on too much debt to expand and then the real estate crash happened. She had a foreclosure on her property. Her vineyard was ultimately purchased by Donald Trump for $6.2 million.
#6: Allen Stanford
#5: Vijay Mallya
#4: Elizabeth Holmes
Elizabeth Holmes, a Stanford dropout, was recently praised for her ground-breaking blood-testing technique and her firm, Theranos. Now that everyone is aware of how much of a hoax it was, Holmes, who previously had a net worth of $4.5 billion, is being sued in a number of different ways. Her money vanished when Theranos failed.
#3: Eike Batista
#2: Bernie Madoff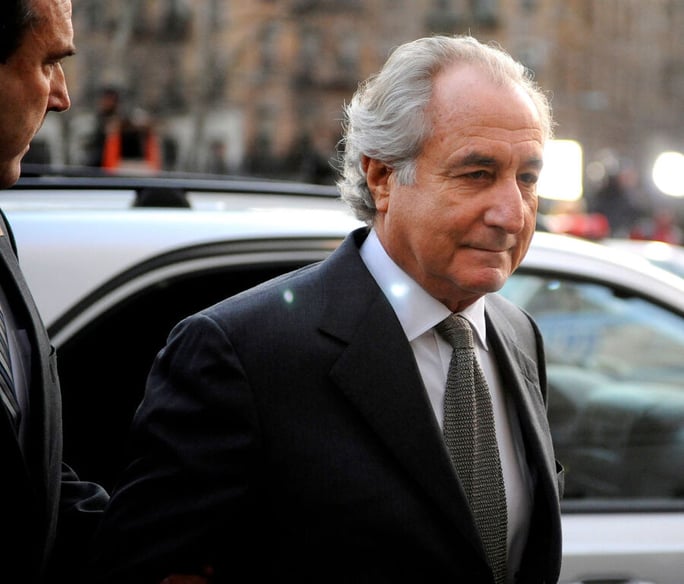 #1: Aubrey McClendon
Co-founding the oil and gas corporation Chesapeake Energy was Aubrey McClendon. He was a forerunner in the fracking sector. The 30-year career of McClendon has some ups and downs. He earned billions. He has a stake in the NBA team Oklahoma Thunder. A federal grand jury indicted McClendon for breaking antitrust laws on March 1, 2016. He was accused of distorting the bidding process in an effort to lower the prices of leases for oil and natural gas locations. The indictment charged him with orchestrating a conspiracy in which two companies colluded to not bid against each other for the purchases of leases in Oklahoma starting in December 2007 and continuing through March 2012. According to the accusation, the firms would choose in advance which bids would be accepted, with the successful company subsequently allotting a portion of the leases to the runner-up. McClendon issued a statement disputing all charges following the indictment.
The next day, McClendon hit a bridge with his SUV while traveling at 88 mph. He didn't have his seat belt on. His SUV started to catch fire.